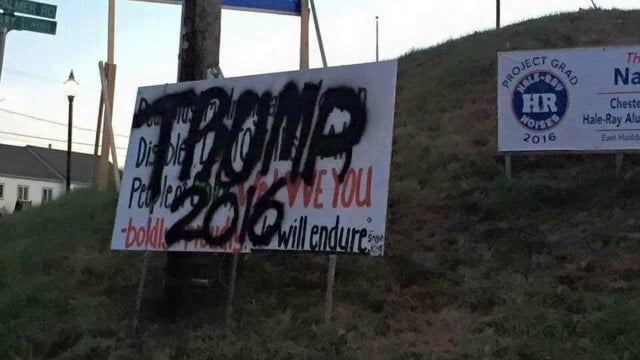 A sign intended to spread love was vandalized Thursday. (WFSB)
MOODUS, CT (WFSB) -
A motivational sign in Moodus was restored after it was vandalized Thursday.
The sign on Rae Palmer Road read, "dear muslims, immigrants, women, disabled, LGBTQ folks & all people of color, we love you boldly & proudly. We will endure."
It was put up yesterday but was vandalized by someone who spray painted, "TRUMP 2016" over it.
The sign has since been repainted with another positive message.
It now reads, "Together we make America great."
Copyright 2016 WFSB (Meredith Corporation). All rights reserved.