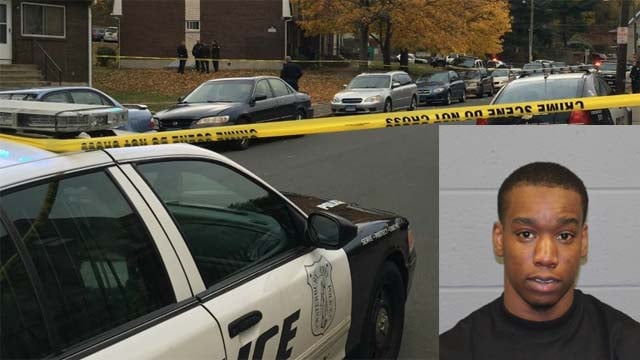 Erick Malone is wanted in a deadly shooting of a teenager (Waterbury police/WFSB)
WATERBURY, CT (WFSB) -
Police in Waterbury are searching for a man accused in the deadly shooting of a 17-year-old on Saturday.
The victim, identified as Jahliek Dieudonne was found suffering from multiple gunshot wounds at 30 Porter St.
He was taken to the hospital where he died.
Based on the investigation, police identified his alleged shooter as 21-year-old Erick Malone.
Police have been granted an arrest warrant for Malone, that comes with a court set bond of $1 million.
Malone is expected to face several charges, including murder, first-degree reckless endangerment, carrying a pistol without a permit, illegal discharge of firearm, and criminal possession of a firearm.
Police said Malone is considered to be armed and dangerous.
Anyone with information should contact police at (203) 574-6941.
A GoFundMe page has been set up to help Dieudonne's family, and can be found here.
Copyright 2016 WFSB (Meredith Corporation). All rights reserved.