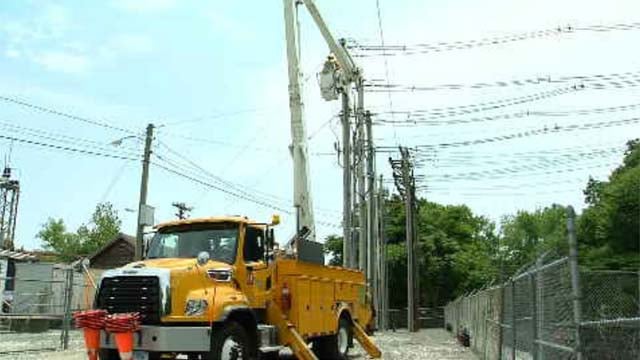 (WFSB file photo)
NORWICH, CT (WFSB) -
On Thursday, Norwich Public Utilities confirmed that an agent from the FBI went to its offices last month.
In a statement that was sent to Channel 3's media partner the Norwich Bulletin, NPU spokesman Chris Riley said an FBI employee went to the NPU offices on Friday, Oct. 28.
"NPU has pledged its full cooperation with the FBI going forward. While we are unable to determine the course of the investigation at this time, the men and women of NPU remain focused on meeting the needs of our customers every single day, just as we have since 1904," Riley said in the statement.
According to an article published by the Norwich Bulletin, the FBI's visit was less than two weeks after "revelations that the Connecticut Municipal Electric Energy Cooperative has funded a lavish annual trip to the Kentucky Derby for CMEEC board members, municipal officials and their guests."
The Bulletin reports that the trip was organized and paid for by the Connecticut Municipal Electric Energy Cooperative, which is "a consortium to which Norwich Public Utilities, Jewett City Public Utilities and Groton Utilities belong. Members of all utilities attended this year's Derby trip."
Copyright 2016 WFSB (Meredith Corporation). All rights reserved.