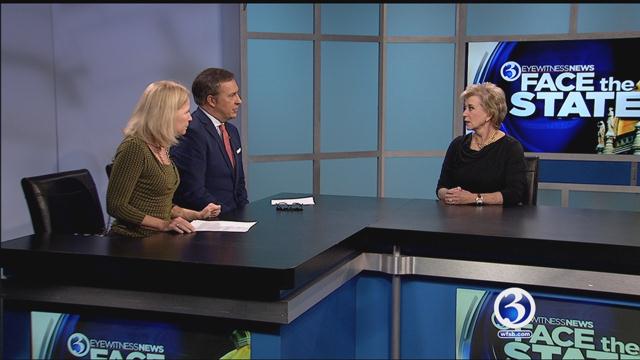 Linda McMahon joined Dennis House and Susan Raff on Face the State this week for an exclusive interview. (WFSB)
HARTFORD, CT (WFSB) -
One of Connecticut's most prominent Republicans, Linda McMahon, is said to be on a list of potential appointees to President-elect Donald Trump's cabinet.
McMahon discussed her relationship with the president-elect during a taping of Face the State and said she'd be open to working with Trump.
Sources have told WFSB's Dennis House that McMahon is under consideration by the Trump transition team to become Commerce Secretary.
"I guess I've known Donald about 20 to 25 years," she said last week's taping.
She said he will be a great president.
"Donald Trump is a very smart man, he listens to people," McMahon said.
Also in the interview, McMahon ruled out running for governor, but said she feels State Sen. Toni Boucher and First Selectman Jayme Stevenson would be good choices.
Watch the full exclusive Face the State interview here.
Copyright 2016 WFSB (Meredith Corporation). All rights reserved.