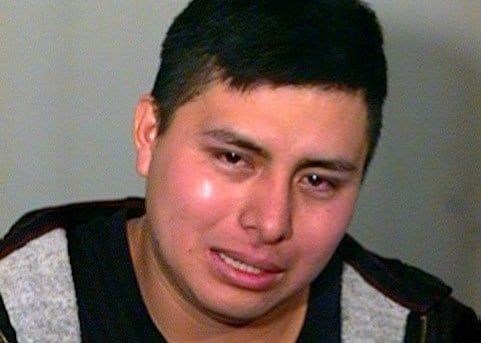 (New London PD)
NEW LONDON, CT (WFSB) -
Police responded to a car accident in which a driver hit a parked car in the area of Connecticut Ave and Garfield Ave on Friday.
Police said as they approached the suspect, he began to drive toward Cedar Grove Ave, hit two more parked cars, and disobeyed commands to stop. The suspect fled from police along Broad St, Ledyard St, and Cedar Grove Ave, where he struck a fourth parked car, before finally stopping for police on Connecticut Ave.
Police arrested 22-year-old New London resident, Antonio Ajpop-Cor for operating while under the influence of drugs or alcohol, engaging an officer in a pursuit, reckless driving, failure to drive right, evading responsibility, operating without a license, and failure to carry insurance.
Ajpop-Cor is held on $50,000 bond.
Copyright 2016 WFSB (Meredith Corporation). All rights reserved.