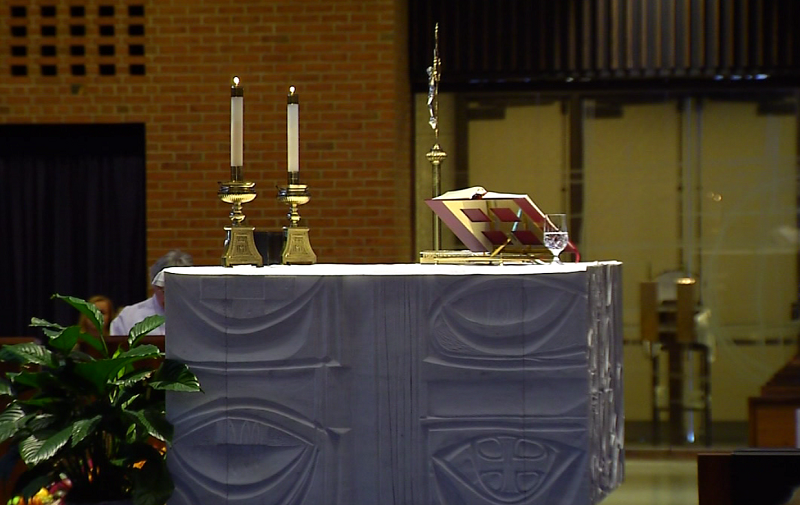 (WFSB)
NEWINGTON, CT (WFSB) -
The church community of St. Mary's school in Newington came together on Saturday for a farewell mass and reception.
In August, officials announced the immediate closing of the school just two weeks before school was set to begin. Parents told Eyewitness News they were blindsided by the news.
On Saturday afternoon former students, families and teachers gathered to celebrate the school's 58 year history.
"Sad it closed but we can't change, we can't do anything about it," said Newington resident, Michelle Tesz, whose children attended the school.
School officials encouraged parents to redirect their children enrolled in the school to consider having them attend the newly-created St. Brigid-St. Augustine Partnership School in West Hartford.
"It's really sad to see it closing," said Erika Edmiston, a graduate of the Class of 2007. "I wish it could stay open and have more kids come here but it's sad to see it go."
Since the closing, at least 40 students and five staff members moved to St. Brigid-St. Augustine partnership school in West Hartford.
Copyright 2016 WFSB (Meredith Corporation). All rights reserved.