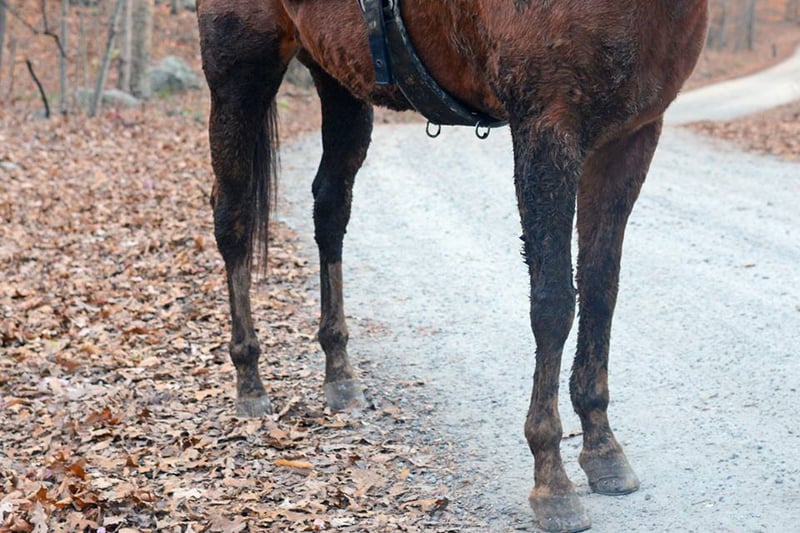 Trisha's muddy legs. (Olivia Drake)
HADDAM, CT (WFSB) -
The Haddam Volunteer Fire Company was called to a trail near the Turkey Hill Reservoir on Sunday after a horse got stuck in mud.
Two horseback riders called for help after Trisha, a 27-year-old quarter horse, was unable to move after sinking into mud that was about 3 feet deep.
The horse was not injured, and another horse also stepped in the muddy area, but didn't get stuck.
As emergency crews were trying to locate the horseback riders, they were able to dig out one leg using rocks and a saddle pad to give the horse traction.
Crews said after several rescue attempts, the horse was able to pull herself out of the mud.
"After letting Trisha rest, the horse owners walked back to the trail head and met the firefighters en route. Members of HVFCo. ensured that the trail riders and horses exited the state forest safely and without injury," crews said in a Facebook post.
To see the Facebook post, click here.
Copyright 2016 WFSB (Meredith Corporation). All rights reserved.