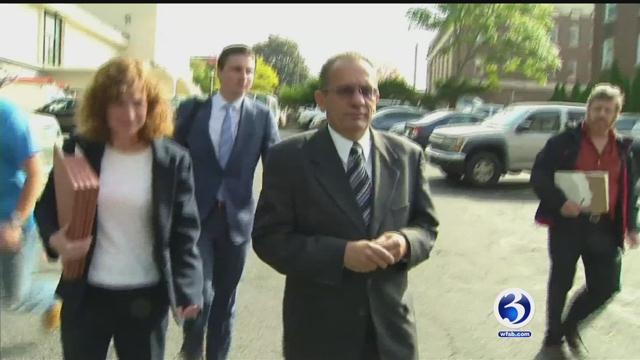 Former Hartford mayor Eddie Perez is due in court (WFSB)
HARTFORD, CT (WFSB) -
Former Hartford mayor Eddie Perez headed back to court for a pre-trial hearing on Monday morning.
In July, the state supreme court upheld the decision made by a lower court to overturn Perez's convictions on bribery and larceny charges. The court found that Perez did not have a fair trial.
He was convicted six years ago, but has avoided any jail time pending appeal.
On Monday, Perez appeared in court. Oral arguments will be held on Jan. 17.
Perez was found guilty of accepting a bribe and trying to extort $100,000 from a developer.
He resigned from office after his conviction in 2010. He served the capital city for nine years.
The former Hartford mayor has been fighting his conviction for years. According to his defense team, Perez should have been given two trials instead of one.
State prosecutors plan to retry the case. Some predict two trials could cost Perez another $1,000,000 or more.
If he is convicted, Perez would serve three years in prison which was his original sentence.
Copyright 2016 WFSB (Meredith Corporation). All rights reserved.