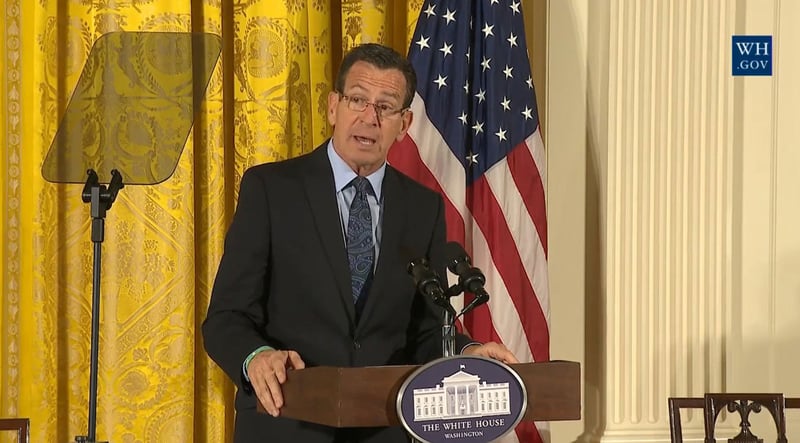 Governor Dannel P. Malloy spoke at The White House's Veterans Homelessness Summit about Connecticut's successful efforts to eliminate homelessness among veterans. (White House)
WASHINGTON, (AP) -
Connecticut Gov. Dannel P. Malloy says his state's efforts to eradicate homelessness among veterans can be replicated nationwide.
The Democrat joined first lady Michelle Obama and community leaders from the across the country on Monday at the White House's Veterans' Homelessness Summit.
Connecticut and federal officials announced in August 2015 that the Constitution State was the first state to end chronic homelessness among veterans.
While the state still will have vets who fall into homelessness, Malloy says Connecticut has a program in place that provides people with a clear path to initial housing, interim housing and permanent housing within 90 days. He says other states can and should take similar steps.
Malloy says Connecticut is now a "few months away" from ending chronic homelessness among all citizens.
To see the full video, click here.
Copyright 2016 The Associated Press. All rights reserved. This material may not be published, broadcast, rewritten or redistributed.