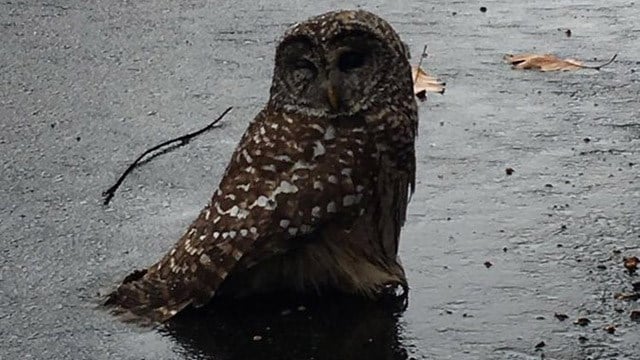 (State police photo)
ORANGE, CT (WFSB) -
A trooper rescued an injured owl from the side of a highway on Tuesday.
State police said the trooper found the owl on Route 15 along the Orange and Woodbridge line.
It was near exit 58 on the northbound side.
Details were limited, but troopers posted photos of the animal to Twitter.
Copyright 2016 WFSB (Meredith Corporation). All rights reserved.