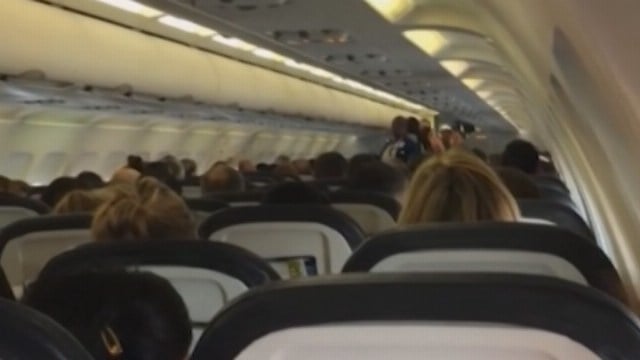 (CNN/YouTube photo)
(CNN) -
A pilot banned all political discussions on his flight after a scuffle broke out between passengers.
After a debate about the election boiled over, a United Airlines pilot decided to step in and end political talk of any kind on his flight.
The encounter was posted to the video website YouTube.
The pilot got on the intercom to urge passengers to keep their political views to themselves.
"I understand everybody has their opinions, that's fine," he said. "Have the common decency to respect each other's decisions."
After putting the kibosh on political discussions, the pilot offered a solution to anyone who disagreed with his decision.
"There's another flight tomorrow," he said. "Hope that's clear enough."
© 2016 Cable News Network.Turner Broadcasting System, Inc. All Rights Reserved.