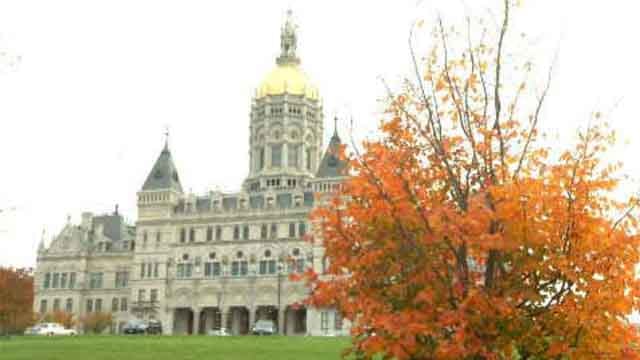 (WFSB file photo)
HARTFORD, CT (WFSB/AP) -
Connecticut Gov. Dannel P. Malloy says he is considering tax changes that will help make the state's business climate more competitive in his new two-year budget proposal.
The Democrat didn't elaborate Tuesday on what those changes might be. However, he said there would have to be some "adjustments" in the budget to cover the cost of those tax modifications.
The Office of Policy and Management released a new report on Tuesday that estimates there is a $1.3 billion deficit.
Malloy says his budget package, expected to be unveiled in February, remains a work in progress. As in past years, it's expected to be a difficult budget year, given Connecticut's continuing fiscal challenges. Besides new estimates that show slower-than-expected state revenues next year, Connecticut is facing higher-than-anticipated state pension costs.
Malloy says, however, he doesn't expect having to "raise a lot of additional dollars" through tax increases in the new budget.
To read OPM's report, click here.
Copyright 2016 WFSB (Meredith Corporation). The Associated Press contributed to this report. All rights reserved.