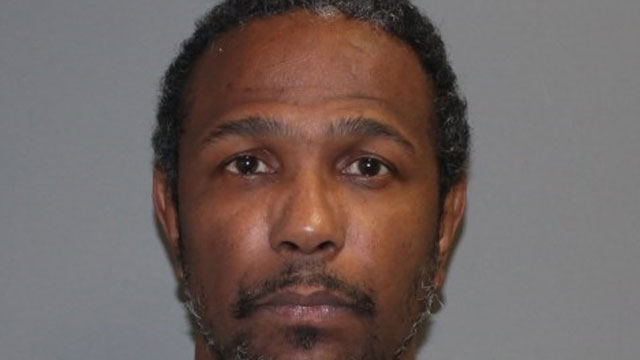 James Cunningham was arrested in the death of a woman found unresponsive in her Norwalk condominium in June. (Norwalk Police Department)
NORWALK, CT (AP) -
Police have made an arrest in the death of a woman found unresponsive in her Norwalk condominium in June.
Authorities said Tuesday that 43-year-old James Cunningham is charged with murder and larceny in connection with the June 17 death of 52-year-old Marian Alexander. Her car was also missing. Cunningham is already behind bars serving a three-year sentence in an unrelated case.
An autopsy determined that Alexander's death was a homicide caused by neck compression.
Investigators developed Cunningham as a suspect in the killing, and earlier this month obtained a warrant for his arrest.
A judge on Tuesday raised Cunningham's bond from $750,000 to $1 million given his criminal history and the seriousness of the charges he's facing.
Copyright 2016 The Associated Press. All rights reserved. This material may not be published, broadcast, rewritten or redistributed.