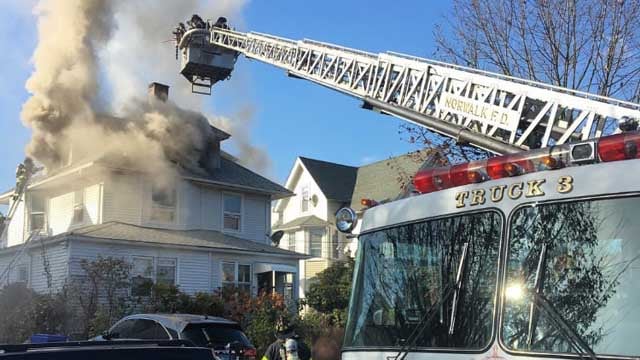 A firefighter was burned in a Norwalk house fire overnight. (Norwalk Fire Dept. photo)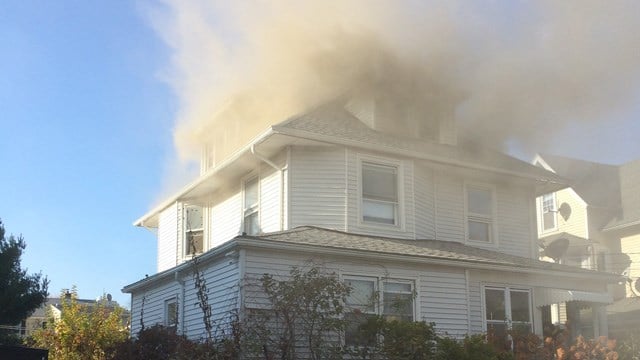 (Norwalk Fire Dept. photo)
NORWALK, CT (WFSB) -
Firefighters in Norwalk said they responded to a house fire where a firefighter was burned and an elderly woman was among those who needed to be evacuated.
It broke out just after 1:15 a.m. on Friday at a home on Elmwood Avenue.
When crews arrived, they said they saw heavy smoke pushing from the home's attic dormers.
A firefighter received first and second-degree burns to his back, arm and hand. He was brought to Norwalk Hospital by paramedics, followed by the Bridgeport Burn Unit for treatment.
The woman was rescued from the first floor.
Six people in all were in the home at the time and made it out safely, many before firefighters arrived.
The American Red Cross said it provided the six displaced residents with aid.
Crews ventilated the roof above two of the three dormers to bring the fire under control. They said the fire had threatened to burn through the roof.
The cause of the fire remains under investigation.
Copyright 2016 WFSB (Meredith Corporation). All rights reserved.