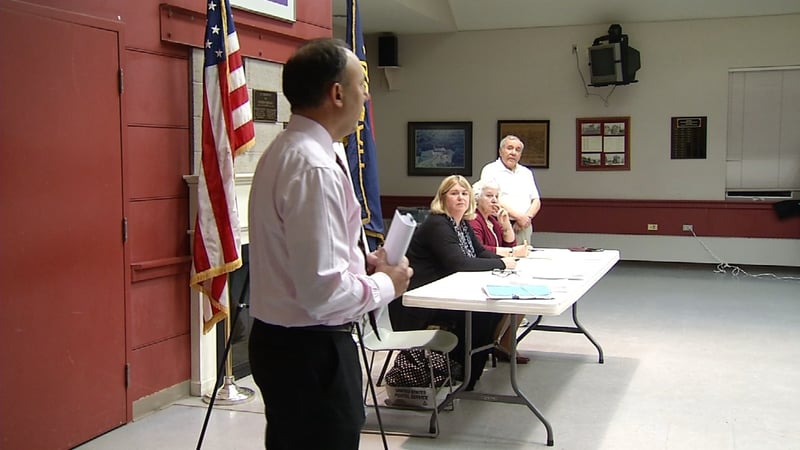 Residents voted nearly unanimously to build cell towers at three sites in Haddam. (WFSB photo)
HADDAM, CT (WFSB) -
The town of Haddam is on its way to solving a communications concern.
People have complained about cell phone dead zones along the busy Route 154 corridor.
Thursday night, residents gave near unanimous support to three sites upon which cell towers would be built.
"The residents are very concerned about safety," said Lizz Milardo, first selectwoman. "It's not just calling their husband or wife to pick up a gallon of milk - they are really concerned about being able to do business. We are very close to the Connecticut River, we have a boat launch off the Meadows, so God forbid there was an accident."
Additional state approval and public meetings will be held before the project moves forward.
Copyright 2016 WFSB (Meredith Corporation). All rights reserved.