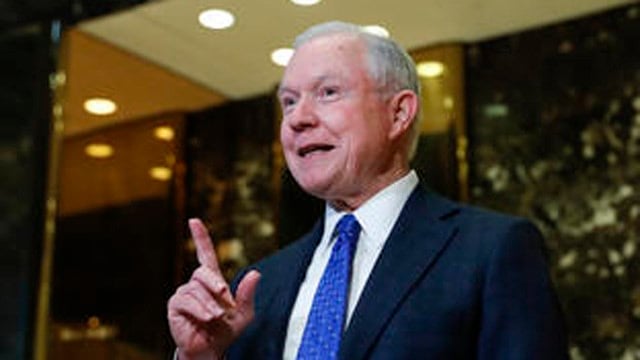 Reports say Sen. Jeff Sessions has been tapped to serve as attorney general in the Trump administration. (AP photo)
HARTFORD, CT (WFSB) -
As reports continue to surface about who President-elect Donald Trump is selecting for his cabinet, Connecticut officials have been issuing their own statements about the choices.
Friday, Sen. Richard Blumenthal reacted to a report that said Trump chose Republican Sen. Jeff Sessions of Alabama to serve as attorney general.
"Although a respected colleague, Sen. Sessions deserves and no doubt expects the same exacting, serious scrutiny that any other attorney general nominee would receive," Blumenthal said in a statement. "As the nation's highest law enforcer, this position extends an unrivaled panoply of powers – over individual rights and liberties, national security, criminal justice, environment and many others. Seeking a public trust of profound importance, an appointee should have unquestionable integrity and ability, an unshakable respect for the Constitution, and a record of professional and ethical excellence. Sen. Sessions will be held to this high standard. I am sure he anticipates no less."
Blumenthal serves on the Senate Judiciary Committee which would consider the nomination.
Copyright 2016 WFSB (Meredith Corporation). All rights reserved.