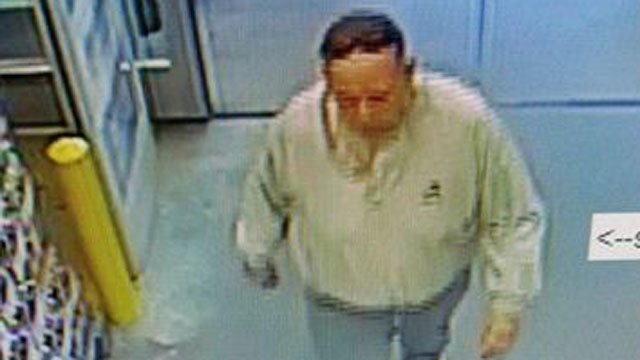 Police are searching for this man in connection with a hit-and-run crash and robbery. (CT State Police)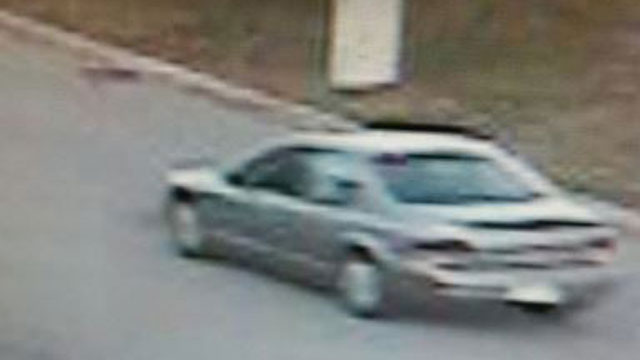 Police are searching for this vehicle in connection with a hit-and-run crash. (CT State Police)
Dayville, CT (WFSB) -
Connecticut State Police released surveillance photos in connection with a hit-and-run crash, assault and the robbery in Dayville on Thursday afternoon.
Police said the incident started after a robbery at the Lowes Home Improvement Store, which is located at 1150 Killingly Commons, around 2:45 p.m. An unidentified man entered the store and left with an undisclosed amount of money.
That's when police said the alarm was activated at the store.
An associate from Lowe's followed the man to parking lot and to a car where a woman was sitting in the passenger seat. While the store employee attempted to get the vehicle's license plate number, police said the driver struck the male employee and caused him to roll onto the hood of the car.
Police said the driver "continued to accelerate with the associate trapped on the hood until the operator/suspect jerked the steering wheel, causing the associate to fall onto the pavement and sustain an injury."
The suspect drove off in a late model silver Chrysler/Plymouth make. The four-door sedan was light gold or light brown in color with a sun roof. Police said the vehicle fled the area "in an unknown direction of travel."
Police did not release the condition of the associate from Lowe's.
On Friday, state police released photos of the suspect and vehicle in hopes of making an arrest. Anyone with any information about or the suspect is asked to call state police at 860-779-4900, or text "TIP711 with the information" to 274637. Police said the calls/texts by investigators will remain confidential.
Copyright 2016 WFSB (Meredith Corporation). All rights reserved.