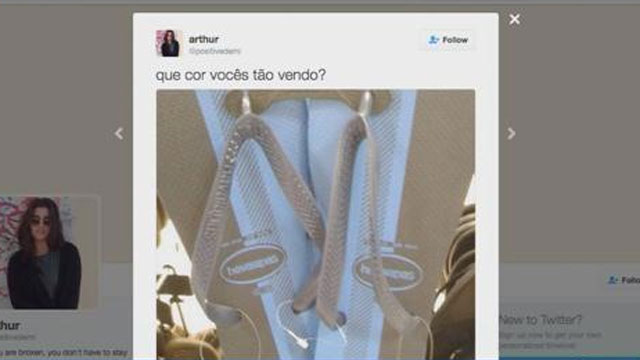 The photo was posted to social media last week and has since incited a fierce debate. (WFSB)
HARTFORD, CT (WFSB) -
Here we go again! Just when we've all forgotten about the "mystery dress" the internet is freaking out over this pic of a pair of flip flops.
The photo was posted to social media last week and has since incited a fierce debate.
The question is are they blue and black, or blue and brown? Others have suggested blue and gray and even white and gold?
Regardless of what you see, it's pretty clear the answer isn't just black and white.
Copyright 2016 WFSB (Meredith Corporation). All rights reserved.