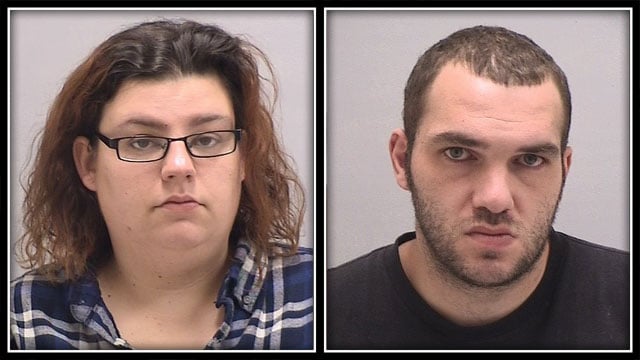 Officers arrested 27-year-old Rory Clark, of West Haven, and 28-year-old Kimberly Onorato, of Bristol. (Orange police)
ORANGE, CT (WFSB) -
Police in Orange arrested two people after they said the couple was engaged in sexual activity in a car while a 6-year-old was in the back seat.
Officers were called to the parking lot at McDonald's on the Boston Post Road on Nov. 15.
Police said the child was awake and alert when they arrived.
Officers arrested 27-year-old Rory Clark, of West Haven, and 28-year-old Kimberly Onorato, of Bristol.
According to police, the couple said they had been "cuddling" after eating at the restaurant. Witnesses told police otherwise.
Both Clark and Onorato were arrested and the child was placed into the custody of a relative. The incident was also reported to the Department of Children and Families.
Both were charged with second-degree breach of peace and impairing morals of a minor.
Copyright 2016 WFSB (Meredith Corporation). All rights reserved.