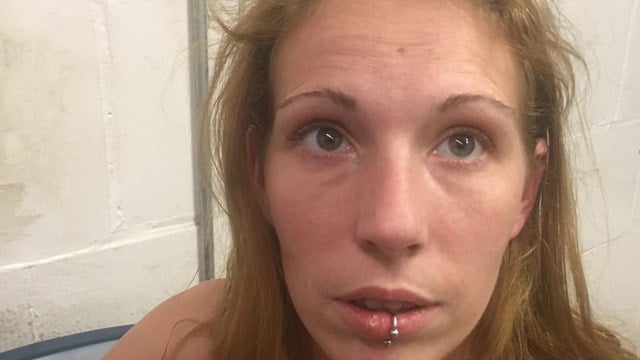 Dorinna Jones. (State police photo)
CANTERBURY, CT (WFSB) -
A woman from Canterbury faces a drug charge after state police said she was spotted during drug activity in the parking lot of a convenience store.
State police said they arrested 31-year-old Dorinna Jones on Monday.
Just before 10:30 p.m., they said troopers were conducting surveillance in the Cumberland Farms parking lot on Route 14. They said they had received complaints about drug activity in the lot.
They said they saw a vehicle that looked to be involved in the activity, so they followed it east on Route 14.
The driver was seen committing several motor vehicle violations, troopers said.
Troopers radioed for help and a stop was performed at the intersection of Routes 14 and 169 in Canterbury.
Jones was identified as being in the car.
State police said she admitted to having heroin, including numerous bags pre-packaged for sale. The drugs were seized.
Jones was charged with possession of heroin and released on a $2,500 bond.
She's scheduled to face a judge on Nov. 30.
Copyright 2016 WFSB (Meredith Corporation). All rights reserved.