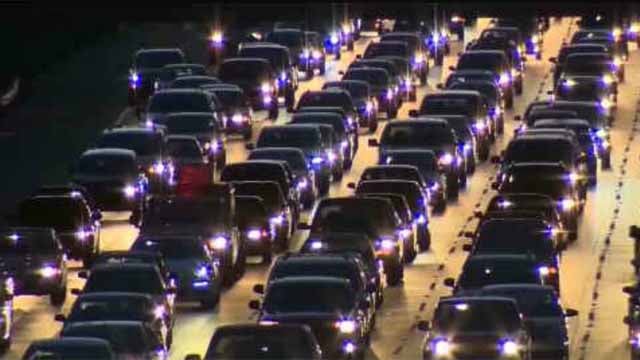 (WFSB file photo)
HARTFORD, CT (WFSB) -
AAA estimates almost 2 million New Englanders will be hitting the road this holiday weekend, and it's urging drivers to slow down and prepare their vehicles for the journey.
The agency said it expects to rescue more than 350,000 motorists during the Thanksgiving holiday travel period, mostly because of dead batteries, lockouts and flat tires.
Last year in the greater Hartford region alone, AAA responded to almost 3,400 calls for roadside assistance over the holiday weekend. Most of the calls were for dead batteries or flat tires.
"AAA travel projections indicate traffic will be extremely heavy this weekend but nothing will slow you down as fast as car trouble," said AAA spokesperson Amy Parmenter. "A little car care in advance could save drivers a lot of time."
AAA recommends drivers check the condition of their battery before taking off for the weekend. It also suggests the following car care tips:
Check tire pressure – don't forget to check the spare – if you have one!
Check tire tread – Exchange.AAA.com offers a simple visual check using a penny or a quarter
Check windshield wipers to make sure they are in good working order and check wiper fluids
Check headlights for functionality and clean lenses
Make sure your cell phone is fully charged so you can call for help if needed
Pack an emergency kit including a blanket, water and snacks
Members can download the AAA Mobile app, visit AAA.com or call 1-800-AAA-HELP to request roadside assistance.
Copyright 2016 WFSB (Meredith Corporation). All rights reserved.