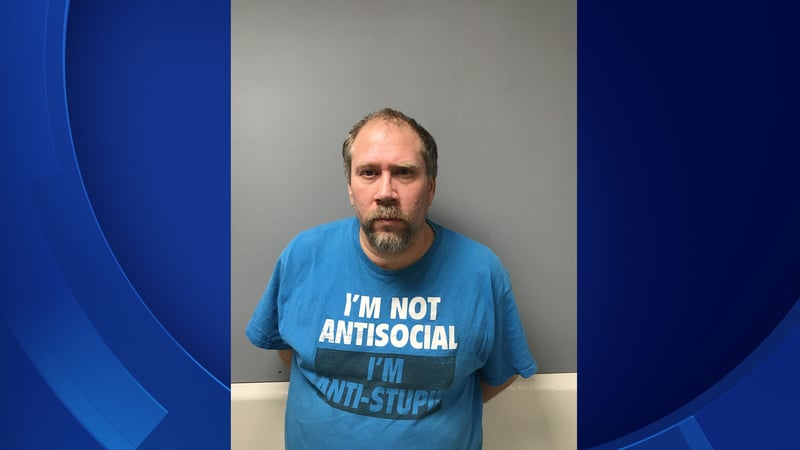 Darin Redding was charged with possession of child pornography after an investigation by Connecticut State Police Crimes Unit. (CT State Police)
MANCHESTER, CT (WFSB) -
An Indiana man was charged with possession of child pornography after an investigation by Connecticut State Police.
Police charged 46-year-old Darin Redding, of Hungtington, IN, with first-degree possession of child pornography and promoting a minor in an obscene performance.
The arrest of Redding comes after an investigation by the members of the Connecticut State Police Computer Crimes Unit that started in December of 2015. Police said "files of suspected child pornography were discovered as being shared from the Internet account assigned to Redding's residence."
In March 2016, a search and seizure warrant was executed at the home of Redding in Indiana. His computer and computer-related equipment were seized by police. Suspected child pornography were located by police and
Redding was arrested in Indiana on Tuesday and he will be returned to Connecticut. Redding, who is being held on $250,000 bond, is expected to arraigned at Manchester Superior Court on Wednesday.
Copyright 2016 WFSB (Meredith Corporation). All rights reserved.