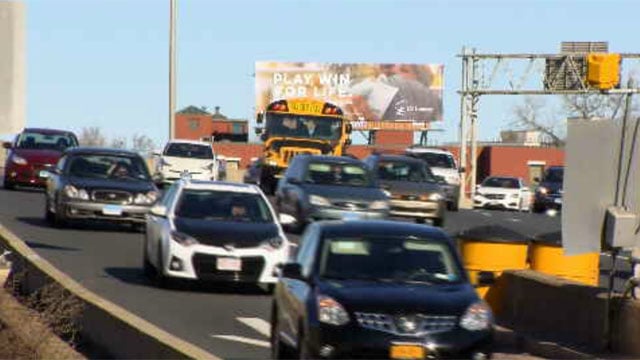 Thousands are hitting the road for the Thanksgiving holiday this year (WFSB)
HARTFORD, CT (WFSB) -
Tens of thousands of drivers will be out on the roads this weekend, and on Wednesday night many people will be out, as it's considered the biggest bar night of the year.
Police across the state want everyone to stay safe while celebrating the holiday.
Hartford police aren't setting up DUI checkpoints this year, but instead they are out in many areas of the city, especially downtown where most of the bars and restaurants are.
Police say if you're caught driving drunk, the consequences are stiff. If you don't do a breathalyzer, you could lose your driver's license for a year.
If you fail that test, you could lose your license for six months, or longer if this is more than your first offense. Plus, you'll have to install an ignition interlock device in your car, and the fine alone can be up to $1,000.
Last year, state troopers gave out at least 1,200 speeding tickets, more than 3,100 tickets for following too closely, talking on a cell phone, and not using a signal. There were 46 drunk driving arrests and over 500 crashes.
Copyright 2016 WFSB (Meredith Corporation). All rights reserved.