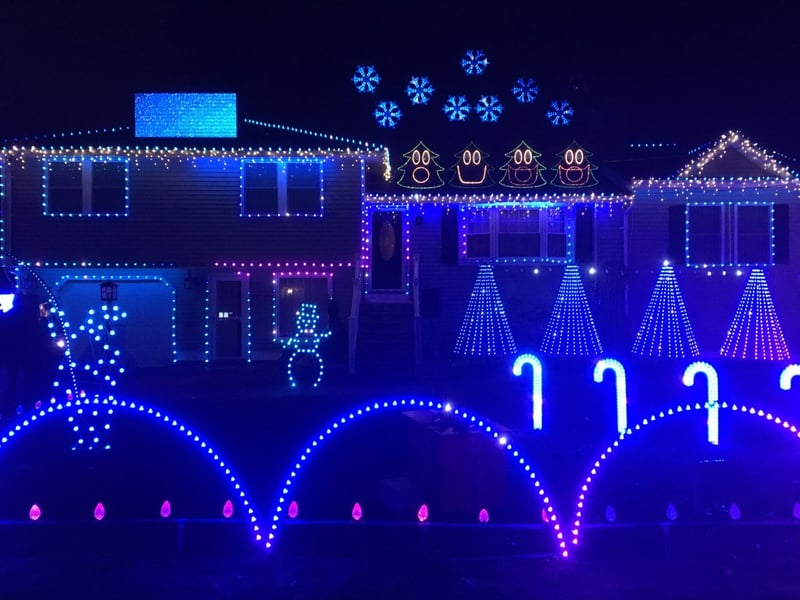 (WFSB)
BRISTOL, CT (WFSB) -
Ten thousand bulbs have come alight in Bristol in an effort to raise donations to support a deserving member of the Bristol community.
For three years, the Osenkowski family, Lori, Rob and their 3 sons work tirelessly to decorate their house Christmas lights synchronized to holiday music. A well-known event throughout Bristol, as "Lights on Rosewood."
This year the honor belongs to 9-year-old Conor Albert, or Captain Conor, as he is known to family and medical personnel, who was diagnosed with bone cancer.
Last year, the event raised $6,000, but this year, the Osenkowski family hopes to top that for Conor.
"It's a blessing to see that a community that's busy with everyday life can stop and come together for somebody," said organizer, Lori Osenkowski.
On opening night, the Osenkowski family and the community will welcome Conor to his dedicated show which runs every night until Christmas Eve. Donations are welcome in cash, or gift card at the donation bin.
Copyright 2016 WFSB (Meredith Corporation). All rights reserved.