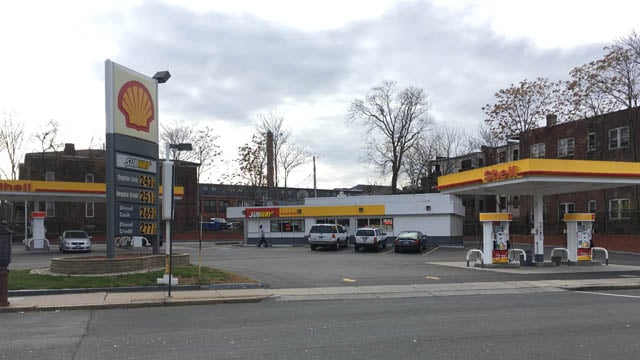 Police arrested one person after a large crowd caused property damage at a city gas station (WFSB)
HARTFORD, CT (WFSB) -
Police have arrested one person from Hartford after more than $4,000 worth of property damage was found at a gas station on Capital Avenue.
On Saturday night, police said between 30 and 40 juveniles went into the Shell Gas station after they had gone to a party in the area.
Police said the juveniles began destroying property at the gas station, and stealing items, like candy and snacks.
As the owner was closing the store, two more people went in and stole items and continued to destroy property.
Police arrived and arrested 21-year-old Travon Shirly, of Hartford.
An officer suffered minor injuries during the arrest.
Police are looking at surveillance video as part of their investigation.
Copyright 2016 WFSB (Meredith Corporation). All rights reserved.