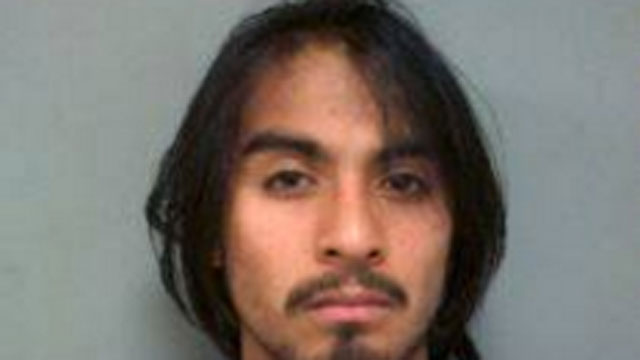 Mark Gabriel Dorgan was arrested after an alleged shoplifting incident. (CT State Police)
MANSFIELD, CT (WFSB) -
A grocery store employee was able to help police arrest an alleged shoplifter in Mansfield on Sunday evening.
Police charged 19-year-old Mark Gabriel Dorgan, of Mansfield, with sixth-degree larceny.
The arrest of Dorgan comes after a trooper, who was on routine patrol, noticed him running near the Big Y Supermarket on Storrs Road around 5:30 p.m. Dorgan was being chased by Big Y loss prevention personnel.
Once the trooper saw the pursuit, that trooper joined the chase and take Dorgan into custody.
During their investigation, police learned that Dorgan "had eaten two servings of sushi in the grocery store without paying for it, and then grabbed a 12-pack of Bud Light Raz-Ber-Rita's" before fleeing the Big Y.
When the Big Y loss prevention personnel confronted Dorgan, police said he "took off running on foot."
Dorgan was being held on a $2,500 bond. He is scheduled to arraigned at Rockville Superior Court on Dec. 7.
Copyright 2016 WFSB (Meredith Corporation). All rights reserved.