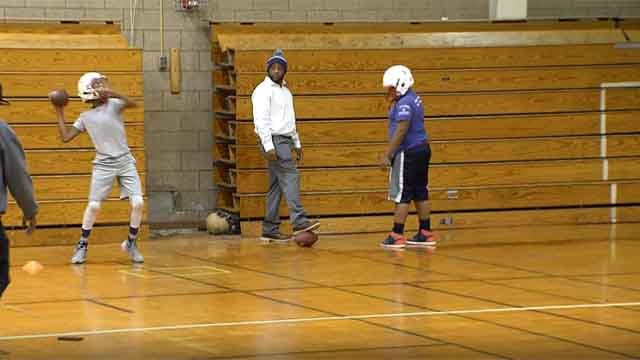 The Hartford PAL Wildcats youth football team won the New England Championship last weekend (WFSB)
HARTFORD, CT (WFSB) -
Some young athletes in Hartford are hoping for some help to represent New England in a national football championship.
The Hartford PAL Wildcats youth football team won the New England Championship last weekend, qualifying for nationals.
Now the team is raising money for the trip to Orlando, Fl.
Team officials said it's a once-in-a-lifetime opportunity.
"It's not something that just happens, the kids put in the work. It's a ton of pressure but the kids fought through it and learned a lot and we've been lucky to represent the New England region down in Florida," said Courtenay Jackson, of the Hartford Wildcats.
If you'd like to help, click here.
Copyright 2016 WFSB (Meredith Corporation). All rights reserved.