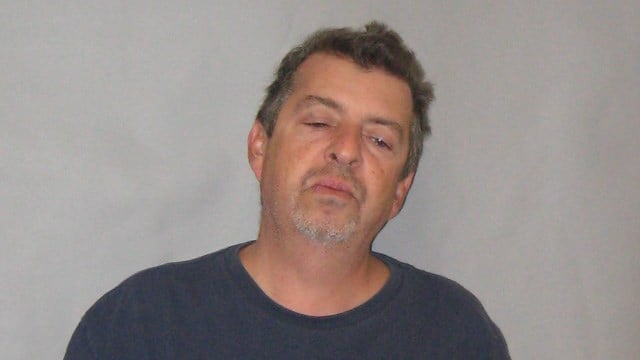 Richard Gilbert. (Bethel police photo)
BETHEL, CT (WFSB) -
A man faces charges for using someone else's vehicle to ram his own free from a bush, according to police in Bethel.
Officers said they were called to Maple Avenue just before 10 p.m. on Monday for a report of a man ramming a vehicle into another.
They said they found Richard Gilbert of Middletown in his own vehicle, which was next to the other. The other had extensive damage.
Investigators said they learned that Gilbert drove a vehicle owned by someone else without permission. They said he used that vehicle to ram his own free after it became stuck on a bush the night before.
Police said they gave Gilbert a field sobriety test which he failed.
He was arrested and charged with operating under the influence, criminal mischief and disorderly conduct.
Gilbert was released on a $1,000 bond and scheduled to face a judge in Danbury on Dec. 9.
Copyright 2016 WFSB (Meredith Corporation). All rights reserved.