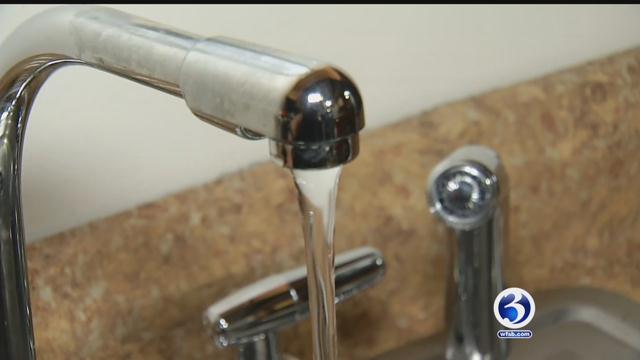 (WFSB photo)
BRIDGEPORT, CT (WFSB) -
This year won't be the driest on record thanks to a rainy Tuesday and Wednesday, but that's not stopping one water company from asking its customers to reduce usage even further.
Aquarion said its reservoirs from Bridgeport to Greenwich are between 15 and 60 percent of capacity.
It also said it's building temporary pipelines to balance the water supply.
As a result, the company asked its customers this week to reduce their water usage by 20 percent instead of the previously asked 15 percent.
Aquarion said that means cutting back indoors as well as outdoors.
"We need all customers to assist in this water conservation effort," said Charles V. Firlotte, Aquarion President and CEO. "It may take months of rainfall before reservoirs and wells return to normal capacity, which is why it's so important for everyone to find new ways to save water."
The company recommended:
Fixing all drips and leaks.
Turning off taps while washing hands, shaving and brushing teeth.
Shortening shower times.
Setting correct load levels when washing clothes.
Getting drinking water from a pitcher kept chilled in the refrigerator.
Switching to water-conserving showerheads, faucets, washers and toilets.
For more conservation tips, head to Aquarion's website here.
Copyright 2016 WFSB (Meredith Corporation). All rights reserved.