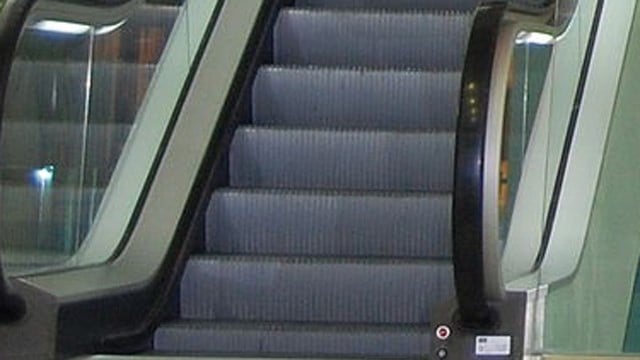 (Wikimedia photo)
STAMFORD, CT (WFSB) -
A child whose foot became trapped in an escalator was rescued by firefighters in Stamford Wednesday night.
Firefighters said the 5-year-old's foot became caught just before 8 p.m. at the Macy's department store on Broad Street.
Fourteen firefighters responded to the scene.
When they arrived, they said they found that the child's foot had been pulled into the side of the escalator at the edge of a step.
An automatic emergency stop system activated to prevent the child from getting hurt any worse.
Firefighters said they shut down power to the system and disassembled the escalator.
They said the child was freed after 39 minutes and transported to Stamford Hospital for treatment.
The child is expected to be ok.
Copyright 2016 WFSB (Meredith Corporation). All rights reserved.