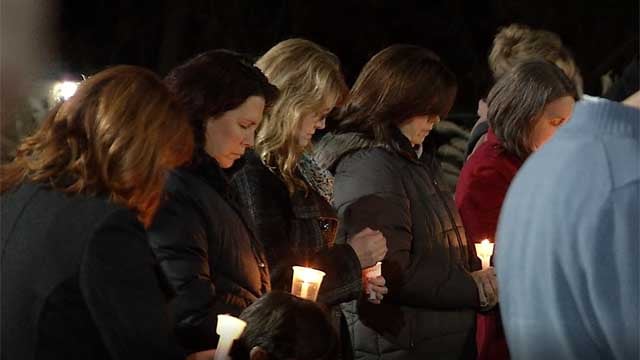 Dozens showed up for a vigil in Montville meant to raise awareness about the heroin epidemic (WFSB)
MONTVILLE, CT (WFSB) -
According to the state's medical examiner's office, Connecticut is on pace to see an estimated 832 people die of substance abuse overdoses this year.
Heroin and opioids have become a growing epidemic in the state, and 100 Americans die almost every day from the drugs.
On Thursday, a vigil was held in Montville to help raise awareness about the problem.
The group Community Speaks put on the event, and said there have been so many heroin-related deaths in southeast Connecticut recently and they are not being reported.
Connecticut State Police said the last overdose was in Jewett City a few weeks ago, and that person was saved by Narcan.
Experts said the epidemic is partially to blame on an increased use of prescription painkillers.
When prescriptions run out, people find themselves turning to a cheaper alternative like heroin or fentanyl to get high.
Copyright 2016 WFSB (Meredith Corporation). All rights reserved.