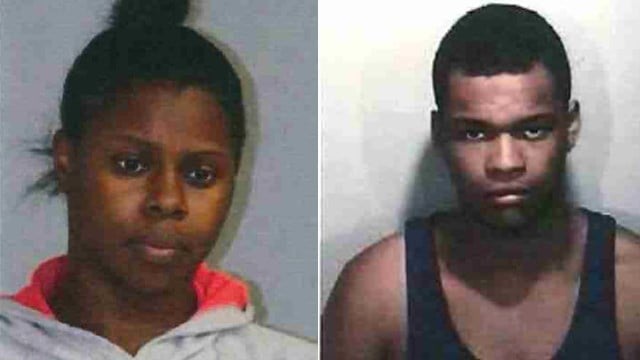 Maya Alexandia Almond-Lawson and Elijah Markkamau Collins. (State police photos)
DANIELSON, CT (WFSB) -
Two people face risk of injury charges after they were found to have overdosed in Danielson with a 5-year-old child present.
Maya Alexandia Almond-Lawson and Elijah Markkamau Collins, both 23, had to be revived with the anti-doping drug Narcan, according to state police.
Troopers said they were called after the residents of the home left for about 20 minutes and came home to find Almond-Lawson and Collins unconscious and erratically breathing.
They dialed 911 for help.
Both Almond-Lawson and Collins were transported to Day Kimball Hospital for further treatment and evaluation.
The two later admitted to police that they smoked some marijuana before losing consciousness.
However, police suspect that the drug was tainted with another substance, possibly an opiate.
Both were held on a $2,500 bond.
The Department of Children and Families was notified and also responded to the scene.
No other information was released.
Copyright 2016 WFSB (Meredith Corporation). All rights reserved.