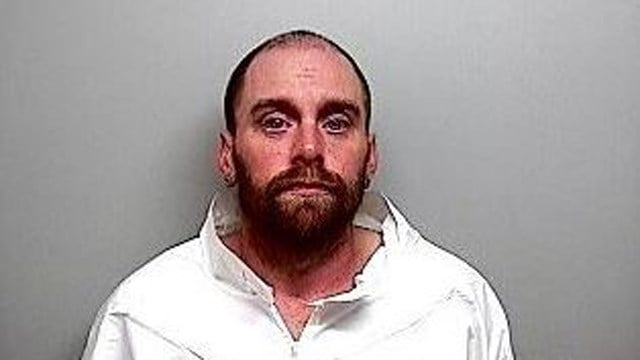 Joseph LeGeyt. (Newington police photo)
NEWINGTON, CT (WFSB) -
A shoplifting suspect was apprehended by Newington police after he fled into some thick brush and pricker bushes.
Officers said they found 33-year-old Joseph LeGeyt of New Britain hiding in a wooded area behind businesses on Pane Road.
They said he was caught shoplifting from the Best Buy on the Berlin Turnpike just before 12:30 p.m. on Tuesday.
When police arrived, they said LeGeyt avoided arrest in the parking lot and took off on foot.
He ran into the brush on Pane Road where a K9 unit was unable to pick up his scent due to the rainy weather.
Police said they set up a perimeter and found him after about two and a half hours.
LeGeyt was charged with sixth-degree larceny and interfering with an officer.
He was released on a $25,000 surety bond and scheduled to make a court appearance on Dec. 13.
Copyright 2016 WFSB (Meredith Corporation). All rights reserved.