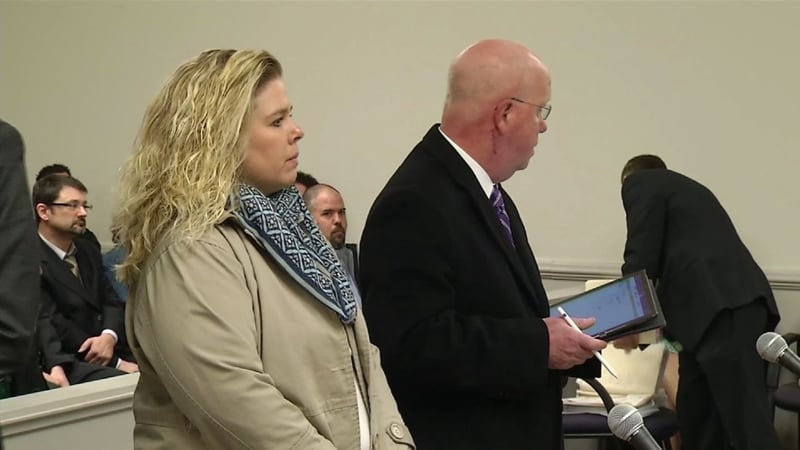 Meegan Beach faced a judge on Friday in Manchester. (WFSB photo)
MANCHESTER, CT (WFSB) -
The director of a daycare in Glastonbury will have a child abuse case go to trial.
Meegan Beach rejected a plea deal on Friday, which charged her with risk of injury, according to court officials.
Beach is accused of failing to report a number of child abuse complaints at The Stork Club on the New London Turnpike.
One of her employees, Nicole Mayo, is accused of restraining and roughly handling three children.
Mayo also rejected a plea deal and will have her case go to trial.
Investigators said they began looking into Mayo's case in Dec. 2015 after a complaint was received by the Department of Children and Families.
Police said they learned that employees repeatedly told Beach about the abusive behavior, but nothing ever came of it.
The incidents happened over the course of a year, parents told Eyewitness News back in March 2016.
Beach was in court for a pre-trial hearing in Manchester Friday.
Copyright 2016 WFSB (Meredith Corporation). All rights reserved.