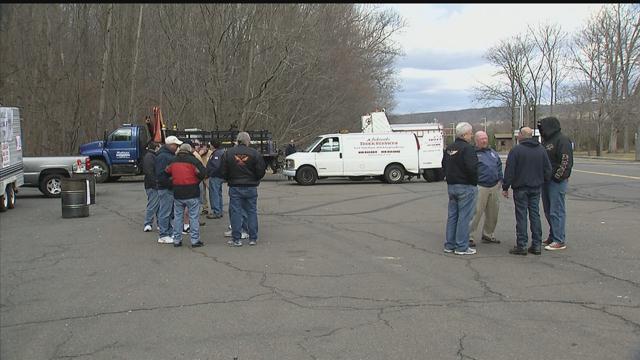 Members of the Machinists Union rallied outside the Pratt & Whitney plant in Middletown. (WFSB)
MIDDLETOWN, CT (WFSB) -
Members of the Pratt & Whitney Machinists Union reached a contract deal on Sunday morning.
On Friday, union workers held a rally ahead of the vote, and members said they were hoping for better wages. They said they felt they were being nickel and dimed by the company.
Sunday, the union met for a vote, which passed, 1,691 to 385.
The Machinists Union, which represents about 3,000 workers, said between the F135 and turbo fan, there was enough work for about 10 years.
Members said the believe Pratt and Whitney is doing well, especially after a recent contract with the U.S. Defense department.
Copyright 2016 WFSB (Meredith Corporation). All rights reserved.