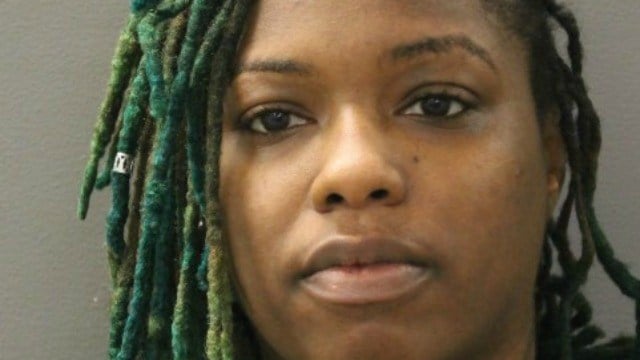 Hamden police said they arrested a woman for assaulting a person she found in her bedroom. (Hamden PD)
HAMDEN, CT (WFSB) -
Hamden police said a woman was arrested for assaulting a person she found in her bedroom Thursday.
Lenee Myers, 32, of Hamden, was arrested at her apartment on Fitch Street, where police said she assaulted the victim with a knife.
The 24 year-old victim claimed she was invited to the residence by a man she talked to on social media.
According to police, Myers walked into her apartment and found the man and the victim in her bedroom.
They said Myers then hit the woman with a butcher's knife and punched her in the eye.
Myers was charged with 2nd degree assault and disorderly conduct.
She is currently being held on a $10,000 bond.
Copyright 2016 WFSB (Meredith Corporation). All rights reserved.