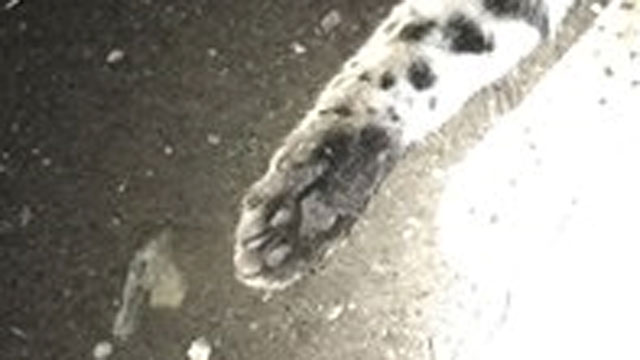 A bobcat was struck and killed by a car Thursday. (Orange Police Department)
ORANGE, CT (WFSB) -
A bobcat was struck and killed by a car in Orange on Thursday night, according to police.
Officers responded to Old Tavern Road around 6:15 p.m. after they received reports of a struck animal.
The bobcat was found alongside the road and died as a result of the collision.
Police warned residents to be mindful that there are many species of wildlife in the area besides bobcats including foxes, coyotes and fisher cats.
These animals generally avoid human contact but may be harmful to small household pets.
They said in the case of an encounter, scare the wild animal away by making loud noises. Never approach or corner them, especially because females with offspring nearby may become aggressive.
More information about wild animals in the area are available on the Department of Energy and Environmental Protection website.
Copyright 2016 WFSB (Meredith Corporation). All rights reserved.