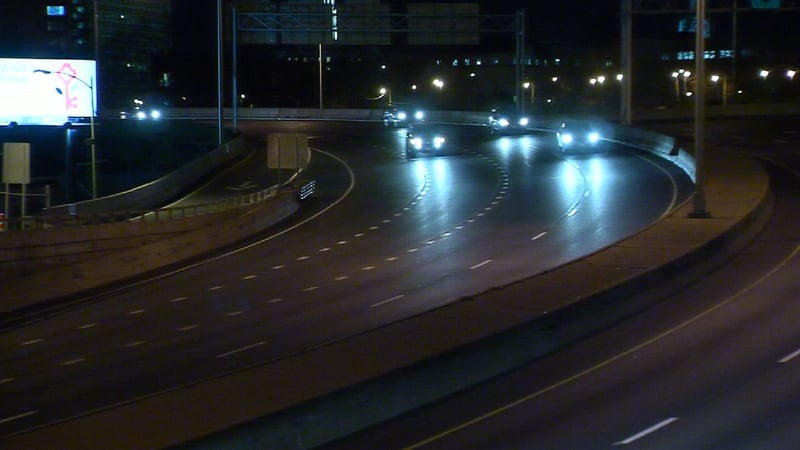 I-84 in Hartford. (WFSB photo)
HARTFORD, CT (WFSB) -
The Department of Transportation said it got a head start on Monday morning's storm.
People saw DOT crews out at the end of last week.
That's when they began pre-treating roads in anticipation of a messing Monday morning commute.
The DOT told Eyewitness News that it is concerned about the drive, given the timing of the storm.
It urged people to slow down and give themselves a little extra time.
Department officials said they will be monitoring the storm closely and are ready to call in extra crews, if needed.
"We can deploy quickly," said Kevin Nursick, Department of Transportation. "We're certainly prepared. We're prepared for winter weather long before winter weather actually rolls in."
Nursick said the DOT also has a fleet of 634 plow trucks stationed all around the state.
Meteorologist Scot Haney forecasted 1 to 2 inches of snow for mostly the northern portion of the state.
Copyright 2016 WFSB (Meredith Corporation). All rights reserved.