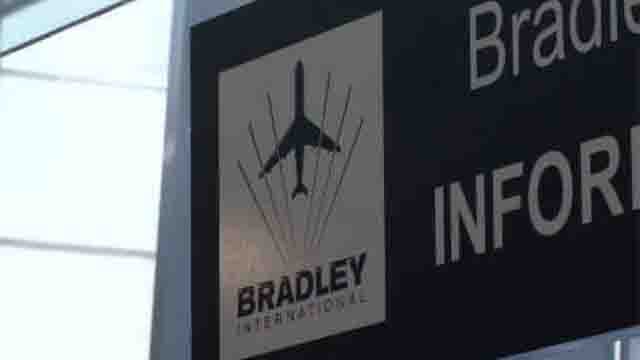 Bradley International Airport (WFSB)
WINDSOR LOCKS, CT (WFSB) -
Airport officials announced a plan to provide automated flight updates to Bradley International Airport passengers through the social media service Twitter.
The Connecticut Airport Authority announced the partnership with TIC, a technology company based in Ireland, on Monday.
The same service is available at Dubai International Airport, Melbourne Airport and London City Airport.
Soon, it'll be available in Windsor Locks.
"This service is an innovative tool that many of our passengers will benefit from and find helpful," said Kevin A. Dillon, A.A.E, executive director of the Connecticut Airport Authority.
Passengers flying through Bradley can keep up to date on their flight through the Twitter handle BDLFlightInfo.
The airport authority said TIC processes Twitter messages at airports with a combined 170 million passengers per year. As of November, it was responsible for 20 percent of all worldwide airport Twitter communications.
Copyright 2016 WFSB (Meredith Corporation). All rights reserved.