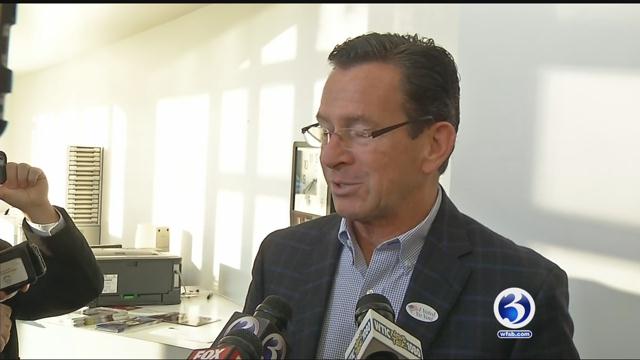 Gov. Dannel Malloy (WFSB)
HARTFORD, CT (AP) -
Connecticut Gov. Dannel P. Malloy will be serving a second stint as chairman of the Democratic Governors Association.
The two-term governor was elected by his fellow Democratic governors to carry out another one-year term Monday, at the association's winter meeting in New Orleans.
Washington Gov. Jay Inslee, the current vice chairman, was named chair-elect. He will take Malloy's place in 2018.
DGA Executive Director Elisabeth Pearson credits Malloy with helping to recruit strong gubernatorial candidates, setting fundraising records, winning the "marquee governor's race" in North Carolina and protecting all three Democratic incumbents.
But Jon Thompson, communications director for the Republican Governors Association, mocked the Democrats for choosing Malloy again, calling Malloy "the most unpopular Democrat governor in America" who "represents the worst of Democrat governors' failed policies."
Copyright 2016 The Associated Press. All rights reserved. This material may not be published, broadcast, rewritten or redistributed.