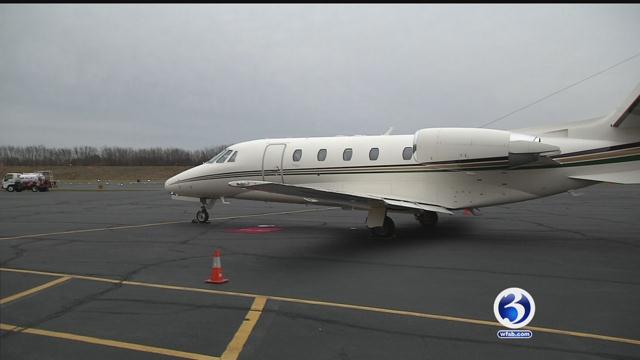 (WFSB)
HARTFORD, CT (WFSB) -
Plans for charter planes are "taking flight" in Hartford.
By next summer, you could leave for your vacation right from Brainard Airport.
The airport got federal approval to offer charter flight services.
The new flights will start in the summer, with charter plans traveling to vacation spots including Nantucket, Block Island, the Hamptons and Martha's Vineyard.
With the new service, comes more jobs.
"We anticipate by spring or summertime 500 to 1,000 passengers a week, so we're going to have to hire a lot more people here at the airport," said Bob Morande, of Hartford Jet Center.
The airport will need to hire more pilots and mechanics, and several new charter planes have already been purchased for the new flights.
Copyright 2016 WFSB (Meredith Corporation). All rights reserved.