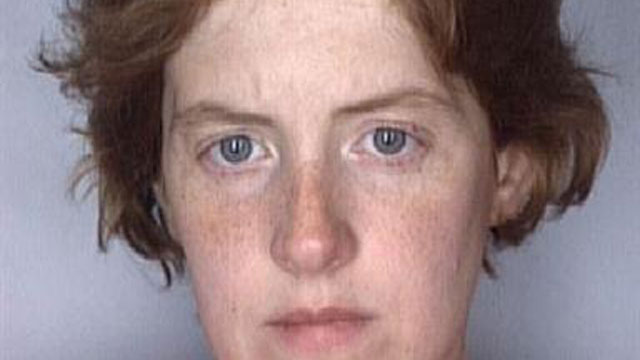 Lucy Richards of Tampa made the threats because she thought the December 2012 shootings in Newtown, CT were a hoax. (Hillsborough County Sheriff's Office from 1997)
NEWTOWN, CT (AP) -
Federal authorities say a Florida woman has been charged with making death threats against the parents of a child who died in the Sandy Hook Elementary School shootings.
The U.S. Department of Justice announced the charges Wednesday. Its statement said 57-year-old Lucy Richards of Tampa made the threats because she thought the December 2012 shootings in Newtown, CT were a hoax.
The child's parents now live in South Florida. The department didn't release their identities or exact location and didn't return calls seeking more details.
Richards was arrested and charged with four counts of transmitting threats. Each carries a maximum term of five years in prison.
She awaits an initial court appearance Dec. 19. It's not immediately known if she has an attorney.
The Sandy Hook shootings left 20 children and six adults dead.
Copyright 2016 The Associated Press. All rights reserved. This material may not be published, broadcast, rewritten or redistributed.