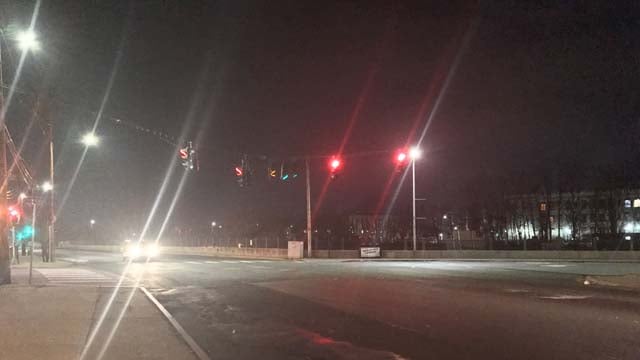 The teen was hit while at the intersection of Washington Avenue and Pequonnock Street (WFSB)
BRIDGEPORT, CT (WFSB) -
A teenager has died after being hit by a car in Bridgeport Wednesday night.
City officials said 19-year-old Ismael Colon, of Bridgeport, was walking across Washington Avenue when he was hit by a gray or silver SUV.
The teen was hit while at the intersection of Washington Avenue and Pequonnock Street, just before 6 p.m.
Officials said Colon suffered head and brain trauma and was taken to Saint Vincent's Hospital where he died.
Anyone with information should contact police at (203) 576-8477.
Colon is the 10th person to have been hit by a car in the state since last Thursday, and the eighth of those victims who has died.
Copyright 2016 WFSB (Meredith Corporation). All rights reserved.