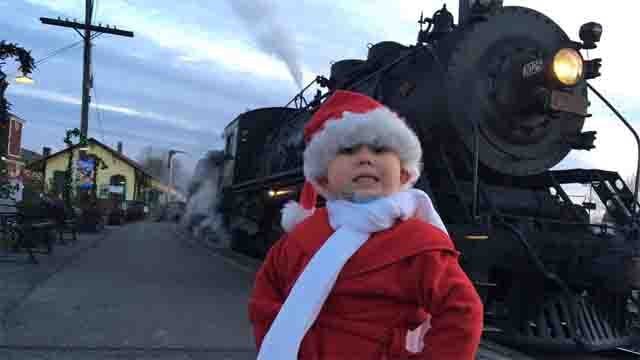 The holiday special is sold out this season. (WFSB)
ESSEX, CT (WFSB) -
One of Connecticut's biggest holiday season tourist attractions is very popular.
The Valley Railroad's Santa Special and North Pole Express are sold out for the season.
According to railroad President Kevin Dodd, they're working on making more space available.
"We draw from across Connecticut, we draw from Long Island New York. It's an opportunity for families to change their pace. To take a step back," Dodd said.
Visitors step back in time to the roaring 20's, when steam ruled the rails and passengers rode in luxurious Pullman coach cars.
"It's just amazing how much joy it brings to the kids, that's what I like about it. The smiles it brings to the kids is wonderful," said train fan Michael Bergeron.
The smiles are in the numbers. Last year, Valley Railroad sold out 45,000 holiday seats, and they added 10,000 more and sold those out too.
To learn more, click here.
Copyright 2016 WFSB (Meredith Corporation). All rights reserved.