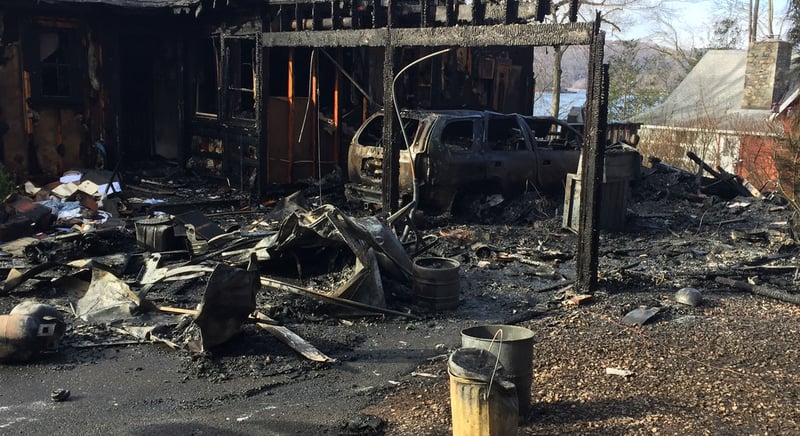 A garage and home were severely damaged after a structure fire in Danbury on Friday morning. (Mark Omasta)
DANBURY, CT (WFSB) -
A garage and home were severely damaged after a structure fire in Danbury on Friday morning.
The fire was reported at a single-family home at 70 Forty Acre Mountain Rd. around 10:30 a.m., according to Danbury PIO Assistant Chief Mark Omasta.
One person was at home at the time of the fire. No injuries were reported to authorities, according to Omasta.
Omasta said the fire started, "either inside the garage or just outside of it." He added that the homeowner was clearing out his wood stove. The homeowner told authorities that he was emptying some hot embers in to a can and some missed.
About 15 minutes later, the homeowner told authorities discovered the flames.
Omasta said the wind played a factor in having those embers catch fire and it could have been that originally ignited.
The home sustained serious damage, according to Omasta and the homeowner was displaced due to the fire.
Forty Acre Mountain Road was shut down due to the investigation. There were no fire hydrants near the home, so Omasta said five trucks had to funnel water onto the fire.
Copyright 2016 WFSB (Meredith Corporation). All rights reserved.