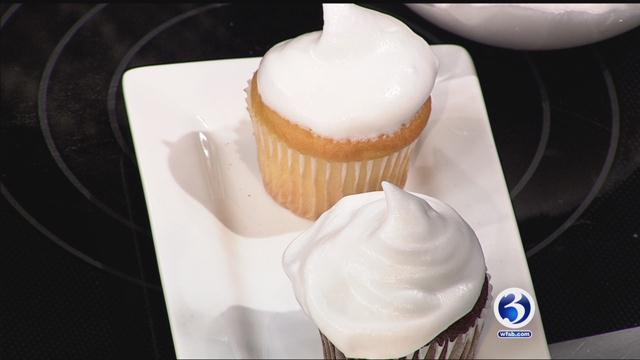 Chef Jay Lewis stopped by Channel 3 this weekend and shared his recipe for a vegan whipped cupcake topping.
What you'll need:
(1) 15-16oz can of chickpeas
1 cup white sugar
2 tablespoons all purpose flour
Instructions:
Drain chickpea water into a mixing bowl or container. Set chickpeas to the side for use in another recipe. With an electric whisk or in a dough mixer with the whisk attachment, whisk chickpea water until peaks form. This usually takes between 8-15 minutes depending on the mixer. Once you get the peaks to form slowly add the sugar and flour as you continue to whisk!
The whip usually lasts for two days in the refrigerator. It may begin to separate. But thats not a problem, simply re-whisk for a few minutes and I will come right back to form. This is perfect for topping cupcakes or your favorite lattes and hot cocoa!
Pro-tip: I recommend boiling this chickpea water for 10 minutes to reduce the water content. Chill and whisk as directed above cold. The reduced water content and cold temperature will give you a stronger whipped topping in less time!
Copyright 2016 WFSB (Meredith Corporation). All rights reserved.