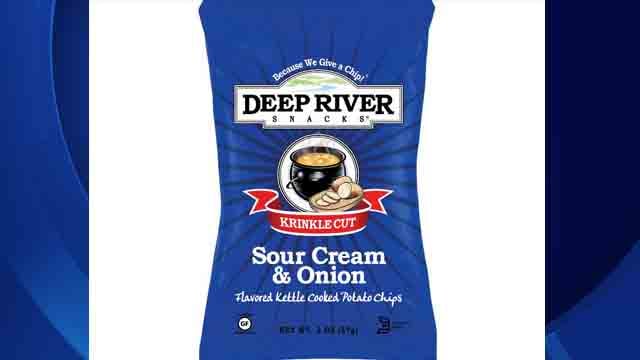 Sour Cream & Onion Kettle Chips have been recalled (FDA)
DEEP RIVER, CT (WFSB) -
A chip that is a favorite among many is being recalled because it may contain traces of salmonella.
Deep River Snacks has issued a voluntary recall for Sour Cream & onion Kettle Chips, because the buttermilk powder used in the seasoning may contain traces of salmonella.
A press release from the U.S. Food & Drug Administration said while no pathogenic bacteria has been found, out of caution the product is being recalled.
"No illnesses or adverse health effects resulting from these events have been reported to date," the press release said.
Anyone who has the product should not consume it and contact the company at 860-434-7347, Monday through Friday between 9-5pm EST. Customers can also contact the US Food and Drug Administration at 1-888-SAFEFOOD (1-888-723-3366).
For more information on the items involved in this recall, click here.
Shearer's Foods, LLC, of Ohio, also recalled several of its products, including the Deep River Snacks chips. To learn more about these products recalled, click here.
Copyright 2016 WFSB (Meredith Corporation). All rights reserved.