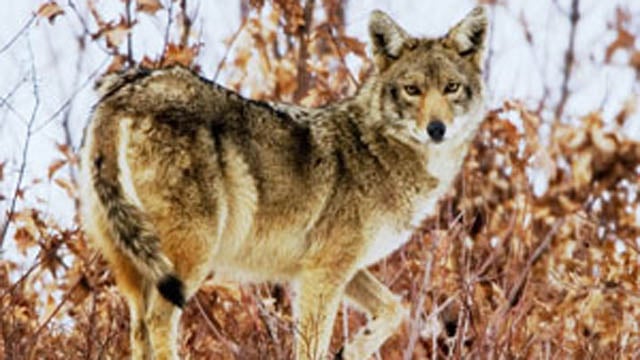 (CT DEEP photo)
DARIEN, CT (WFSB) -
Reports of coyotes in Darien led police and animal control officers to issue a warning to pet owners.
Police said they received some recent reports of coyotes attacking pets, one of which turned deadly.
"Over the past two weeks, there have been two reports of small dogs being attacked in the northern section of Darien," police said in a statement posted to Facebook. "In one of the incidents, the dog was killed."
Animal control said they aimed to address concerns about the sightings.
"Coyote attacks on humans are extremely rare; however, aggressive behavior toward small dogs is common and more prevalent during the breeding season which typically runs from January to February," said Chip Stahl, animal control officer.
The risk can increase of the animals are intentionally fed and learn to associate with people and their residences with food.
Police offered their website for tips on how to enhance safety and learn how to coexist with coyotes.
Copyright 2016 WFSB (Meredith Corporation). All rights reserved.