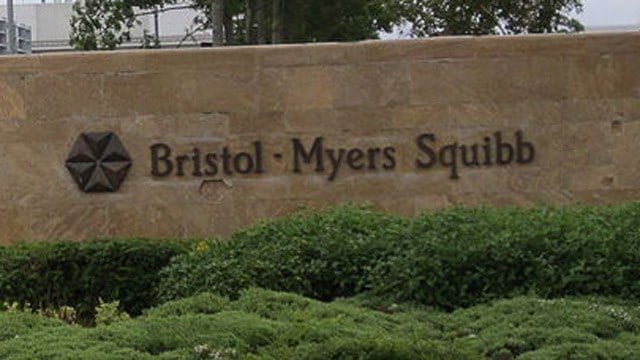 Bristol-Myers Squibb. (Wikimedia photo)
WALLINGFORD, CT (WFSB) -
Pharmaceutical giant Bristol-Myers Squibb confirmed plans on Tuesday to close its location in Wallingford by the end of 2018.
It was part of an announcement regarding "important changes to its U.S. geographic footprint that will strengthen capabilities of the company's [research and development] hubs of world-class science and innovation..."
"These important changes to our U.S. geographic footprint will ensure we have the structural, operational and financial flexibility to deliver as effectively as possible on our mission for patients," said Giovanni Caforio, M.D, chief executive officer, Bristol-Myers Squibb. "[Tuesday's] announcement underscores our commitment to make the right investments to continue to deliver on the promise of our pipeline and to bring transformational medicines to patients, today and in the future."
The company said the changes are consistent with the evolution of its operating model and follows previously announced investments.
It will also be phasing out a location in Hopewell, NJ and not renewing a lease at its Lake Union Steam Plant site in Seattle.
Bristol-Myers Squibb said it expects many of the roles from Wallingford, Hopewell and Seattle will transition to other U.S. locations.
Copyright 2016 WFSB (Meredith Corporation). All rights reserved.