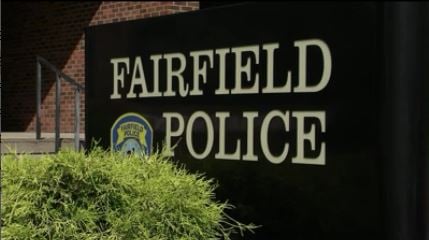 Fairfield police. (WFSB photo)
FAIRFIELD, CT (AP) -
A brother and sister were killed when their car went off the road and crashed in Fairfield.
Police say 33-year-old Brandon Dupee, of Bridgeport, was driving early Wednesday. His 31-year-old sister, Lindsay, of Stratford, was in the passenger seat.
Authorities said the Honda had just exited Interstate 95 around 1:30 a.m. when it went off the road traveling at a high rate of speed and went into trees.
Both were pronounced dead at the scene.
Police say the reason the car went off the road is unknown.
Copyright 2016 The Associated Press. All rights reserved. This material may not be published, broadcast, rewritten or redistributed.